Sunday Announcements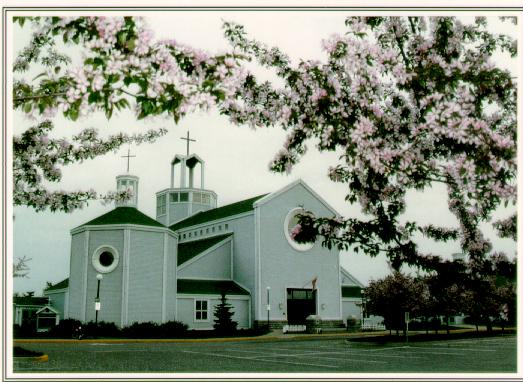 Welcome to our Sunday Announcements page. Stay in touch with news and events from Divine Infant Parish.


Announcements
Divine Mercy Sunday - April 23rd
Welcome to Divine Infant parish. Today we celebrate Divine Mercy Sunday. We warmly welcome any visitors to our parish and ask you to please sign our guest book in the foyer.
If you have difficulty hearing, please tune your radio or iPod to FM 98.5 to listen directly from our amplifier.

Due to a lack of ticket sales, the Knights of Columbus must cancel the "French Canadian Dinner" scheduled for April 29th. If you have purchased tickets for the event, please see the Knight located at the grocery card table at the entrance of the church to make arrangements for your refund.

Deacon Michael Seguin is participating in Action Life's "Hike for Life" next Saturday, April 29th. Parish prolife volunteers will be receiving donations at the back of the church after Mass this weekend. Action Life is a Canadian Charity whose mission is "Promoting respect for human life from conception to natural death through education." Any support would be greatly appreciated.

This Sunday, April 23rd, there will be a special Divine Mercy Devotion including Exposition of the Blessed Sacrament at 3:00pm with Confessions starting at 2:30pm and a reception following at 4:00pm. There will be no evening adoration following the 6:30pm Mass, rather, all are invited to attend the afternoon Adoration & Devotion.

We are pleased to welcome Deacon John Kennedy next weekend who will speak about CHALICE, a Canadian Catholic sponsorship program. He will explain how you can help a destitute child at one of 56 mission sites in 15 developing countries.
For more details of these and other announcements please see this week's parish bulletin. 

Feedback
Do you have any concerns?
Do you have any ideas that might improve the services provided by the Divine Infant Parish?
Do you have any questions you would like to direct to one(or both) of our priests?
If you do, just drop us an email and we will ensure that your concerns are directed to the proper authority.