Sunday Announcements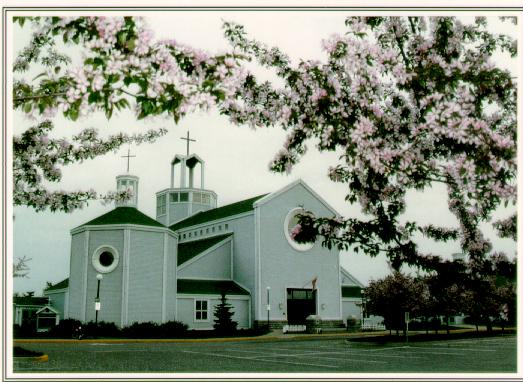 Welcome to our Sunday Announcements page. Stay in touch with news and events from Divine Infant Parish.


Announcements
The Solemnity of the Most Holy Trinity (Year C) - June 16th, 2019
Welcome to Divine Infant Parish. Today we celebrate The Solemnity of the Most Holy Trinity. We warmly welcome any visitors to our Parish and ask you to please sign our guest book in the foyer.
If you have difficulty hearing, please tune your radio or iPod to FM 98.5 to listen directly from our amplifier.

The parish's fundraising campaign is starting today to purchase a badly needed new, all season tractor. Our goal is to raise $35,000, tax included, and take possession before the first snowfall. You will find a letter from our pastor, with pledge form, in this week's bulletin and by clicking here. Specially marked donation envelopes are in the pews. Please be generous in your support. Thank you.

Our parish picnic this year will be on June 23rd. The outdoor Mass will be at 10:30am. Please note there will be no Mass at 9:30am or 11:15am that day. Everyone welcome.

Please help yourself to a copy of the annual report located in the foyer of the church, or by clicking here.
For more details of these and other announcements please see this week's parish bulletin. 

Feedback
Do you have any concerns?
Do you have any ideas that might improve the services provided by the Divine Infant Parish?
Do you have any questions you would like to direct to one(or both) of our priests?
If you do, just drop us an email and we will ensure that your concerns are directed to the proper authority.