Sunday Announcements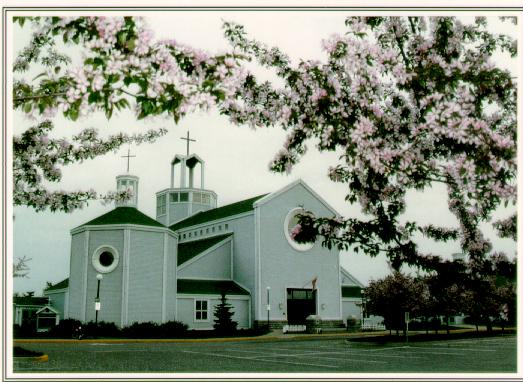 Welcome to our Sunday Announcements page. Stay in touch with news and events from Divine Infant Parish.


Announcements
Twenty-Eighth Sunday in Ordinary Time (Year C) - October 13th, 2019
Welcome to Divine Infant Parish. Today we celebrate the Twenty-Eighth Sunday in Ordinary Time. We warmly welcome any visitors to our Parish and ask you to please sign our guest book in the foyer.
If you have difficulty hearing, please tune your radio or iPod to FM 98.5 to listen directly from our amplifier.

Monday, October 14th is a statutory holiday and Mass will be at 9:00am. There will be no evening Mass that day.

The Knights of Columbus are hosting their annual steak dinner at St Joseph's church hall on Oct 19 at 5:00pm in support of the Miriam Centre who suffered a devastating fire earlier this year. Tickets are $20 and be purchased at the Grocery Card table.

If you would like to participate in the 40 Days for Life our Parish will be covering the Vigil Site on Sunday, October 20th from 7:00am to 7:00pm. Please sign up on the Pro Life/Respect for Life Bulletin Board.
For more details of these and other announcements please see this week's parish bulletin. 

Feedback
Do you have any concerns?
Do you have any ideas that might improve the services provided by the Divine Infant Parish?
Do you have any questions you would like to direct to one(or both) of our priests?
If you do, just drop us an email and we will ensure that your concerns are directed to the proper authority.