Sunday Announcements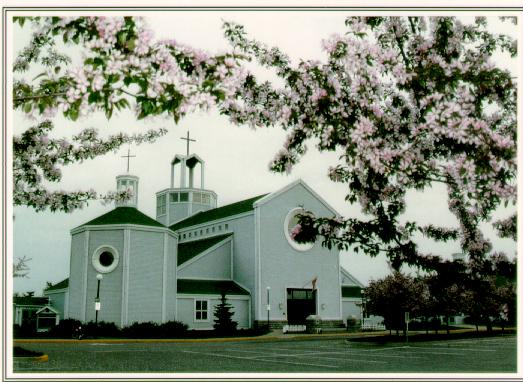 Welcome to our Sunday Announcements page. Stay in touch with news and events from Divine Infant Parish.


Announcements
Thirty-Second Sunday of Ordinary Time (Year B) - November 11th, 2018
Welcome to Divine Infant Parish. Today we celebrate the Thirty-Second Sunday of Ordinary Time. We warmly welcome any visitors to our parish and ask you to please sign our guest book in the foyer.
If you have difficulty hearing, please tune your radio or iPod to FM 98.5 to listen directly from our amplifier.

Please note that Fr. Waldemar Podlasz and Fr. Tavis Goski will be away on a retreat from Monday, November 12th to Friday, November 16th. Please keep them in your prayers while they are away. Weekday Masses will be as usual.

Please note that on Monday, November 12th, daily Mass will be at 9:00am. There will be no Mass at 7:00pm that day.

Thanks to your exceptional generosity, the parish has raised $4,125 in support of the tornado victims relief campaign. As directed by the Archdiocese, all monies collected have been forwarded to the pastor of St. Isidore Parish, for distribution to needy organizations and individuals in the west-end of Ottawa and in Dunrobin. Father Matthew Keshwah, the pastor at St. Isidore, has sent his thanks and blessings to Divine Infant parishioners for the great help this will provide as winter approaches.

There will be a ProLife Mass on Saturday, November 17th at 9:00am to pray for the closure of the Morgentaler Abortion Clinic on Bank Street. Reception to follow. All are welcome.

The Catholic Women's League are collecting articles for St. Joe's Women's Centre until November 18th. Items can be dropped off in the appropriately named box in the foyer of the church.

After the 9:30am Mass this Sunday, everyone is welcome to go to the hall for coffee juice and a light snack.
For more details of these and other announcements please see this week's parish bulletin. 

Feedback
Do you have any concerns?
Do you have any ideas that might improve the services provided by the Divine Infant Parish?
Do you have any questions you would like to direct to one(or both) of our priests?
If you do, just drop us an email and we will ensure that your concerns are directed to the proper authority.