Sunday Announcements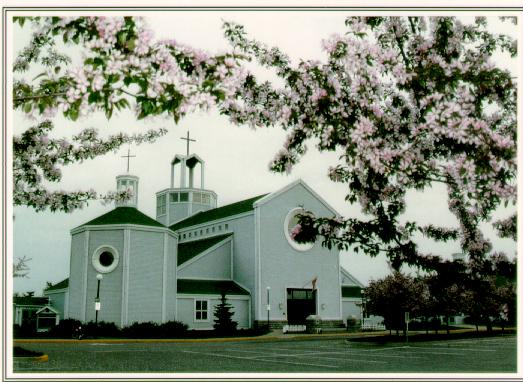 Welcome to our Sunday Announcements page. Stay in touch with news and events from Divine Infant Parish.


Announcements
The Seventh Sunday in Ordinary Time (Year A)
February 23rd, 2020
Welcome to Divine Infant Parish. Today we celebrate the The Seventh Sunday in Ordinary Time. We warmly welcome any visitors to our Parish and ask you to please sign our guest book in the foyer.
If you have difficulty hearing, please tune your radio or iPod to FM 98.5 to listen directly from our amplifier.

The tax receipts for 2019 are available for pickup in the foyer of the church. They are organized alphabetically.

Please join fellow parishioners for Pancakes on Shrove Tuesday, February 25th in our parish hall starting at 5:00pm. The cost is $5.00 per person or $20.00 per family.

Lent begins this week. On Ash Wednesday, February 26th, there will be two Masses with distribution of Ashes at 9:00am and 7:00pm. You are reminded that Ash Wednesday and Good Friday are days of fasting and abstinence. The other Fridays during Lent are days of abstinence from meat. There will be additional daily Masses during Lent, and the Way of the Cross every Friday at 7:00pm.

The Knights of Columbus are hosting a parish breakfast next weekend following the Sunday morning Masses. All welcome.

There is an urgent need for Ushers/Greeters at the 9:30am and 6:30pm Masses. If you can volunteer please contact the parish office.

Justin Press will be selling books in the foyer of the church on this weekend. Payment by Cash or cheque will be accepted.
For more details of these and other announcements please see this week's parish bulletin. 

Feedback
Do you have any concerns?
Do you have any ideas that might improve the services provided by the Divine Infant Parish?
Do you have any questions you would like to direct to one(or both) of our priests?
If you do, just drop us an email and we will ensure that your concerns are directed to the proper authority.