Sunday Announcements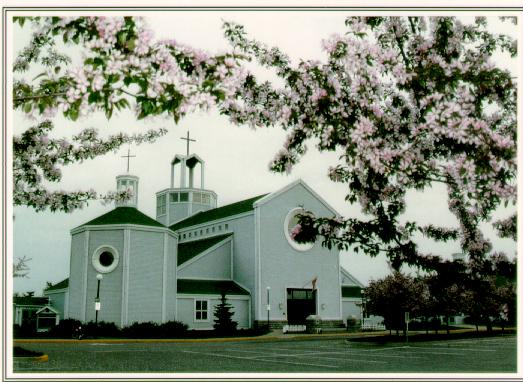 Welcome to our Sunday Announcements page. Stay in touch with news and events from Divine Infant Parish.


Announcements
Twenty-Fifth Sunday of Ordinary Time (Year B) - September 23rd, 2018
Welcome to Divine Infant Parish. Today we celebrate the Twenty-Fifth Sunday of Ordinary Time. We warmly welcome any visitors to our parish and ask you to please sign our guest book in the foyer.
If you have difficulty hearing, please tune your radio or iPod to FM 98.5 to listen directly from our amplifier.

Please note that there will be a Mass next Saturday, September 29th at 9:00am in honour of the Archangels, St. Michael, St Gabriel and St. Raphael.

The parish's renovation campaign has achieved 79.1% of its goal. Thank you.... the last phase of our renovation project, the enhanced lighting of the parish parking lot is underway.

The Catholic Women's League's first meeting will be on Tuesday, September 25th at 7:30pm in the Parish Hall. All women are welcome.

Parishioners who contribute to the annual United Way Campaign, either through payroll deductions or cash donations, are asked to consider designating Divine Infant Parish, a registered charitable organization with Revenue Canada, as a recipient of these donations. Tax receipts will be issued through the United Way.

The Bereavement Group's fall program will be starting September 25th at 7:00pm in the Parish Council Room. It is open to anyone who is grieving the loss of a loved one.
For more details of these and other announcements please see this week's parish bulletin. 

Feedback
Do you have any concerns?
Do you have any ideas that might improve the services provided by the Divine Infant Parish?
Do you have any questions you would like to direct to one(or both) of our priests?
If you do, just drop us an email and we will ensure that your concerns are directed to the proper authority.