Sunday Announcements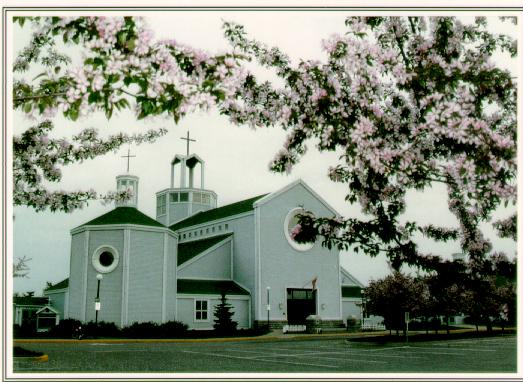 Welcome to our Sunday Announcements page. Stay in touch with news and events from Divine Infant Parish.


Announcements
Nineteenth Sunday of Ordinary Time (Year B) - August 12th, 2018
Welcome to Divine Infant Parish. Today we celebrate the Nineteenth Sunday of Ordinary Time. We warmly welcome any visitors to our parish and ask you to please sign our guest book in the foyer.
If you have difficulty hearing, please tune your radio or iPod to FM 98.5 to listen directly from our amplifier.

There will be a special edition of the Divine Messenger to commemorate the 35th anniversary of our parish. If you have pictures, stories or anecdotes for this edition, please forward to the parish office or to Joan Scott before August 19th.

There will be a "Holy Garage Sale" of religious articles next weekend following all Masses.

Renewal of Marriage Vows will take place on Saturday, September 15th at the 5:00pm Mass for couples whose anniversary this year is a multiple of 5 years. If this is a special anniversary year for you and you would like to participate, please contact the Parish Office.

The annual ceremony at St. Joseph's Cemetery in Orleans will take place on Sunday, August 26th at 11:30am. Folks are encouraged to bring their own lawn chair. In case of rain, the ceremony will be held inside St. Joseph's Church. Following Mass, for a light cost, hamburgers, hot dogs and ears of corn will be served in the parking lot behind the church.
For more details of these and other announcements please see this week's parish bulletin. 

Feedback
Do you have any concerns?
Do you have any ideas that might improve the services provided by the Divine Infant Parish?
Do you have any questions you would like to direct to one(or both) of our priests?
If you do, just drop us an email and we will ensure that your concerns are directed to the proper authority.