Sunday Announcements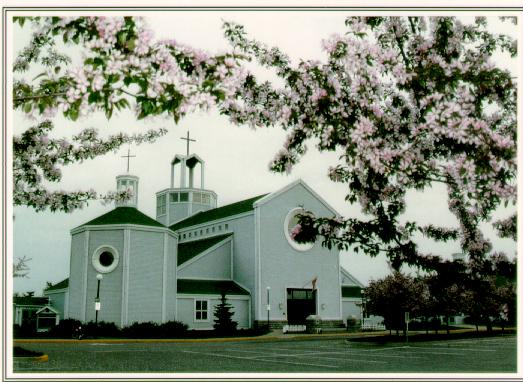 Welcome to our Sunday Announcements page. Stay in touch with news and events from Divine Infant Parish.


Announcements
Second Sunday of Advent (Year C) - December 9th, 2018
Welcome to Divine Infant Parish. Today we celebrate the Second Sunday of Advent. We warmly welcome any visitors to our parish and ask you to please sign our guest book in the foyer.
If you have difficulty hearing, please tune your radio or iPod to FM 98.5 to listen directly from our amplifier.

The Advent Penitential Service will be on Wednesday, December 19th at 7:00pm.

For those of you who would like to contribute the Poinsettias Program, the donation envelopes and intention cards are in the foyer.

Our 2019 donation envelope boxes are available for pick up in the foyer.

Name tags for Madonna Nursing Home residents are in the foyer this weekend.

Everyone is welcome to watch the epic film "Mary of Nazareth" on Tuesday, December 11th at 7:45pm in the Parish Hall. A free will offering will be accepted.

On December 12th, the Feast of Our Lady of Guadalupe, the Church in Canada celebrates the National Day of Prayer in Solidarity with Indigenous Peoples. The Canadian Conference of Catholic Bishops has prepared a statement with a prayer related to the solidarity with Indigenous persons. This document is available in the foyer of the church or here for anyone wishing to have a copy.
For more details of these and other announcements please see this week's parish bulletin. 

Feedback
Do you have any concerns?
Do you have any ideas that might improve the services provided by the Divine Infant Parish?
Do you have any questions you would like to direct to one(or both) of our priests?
If you do, just drop us an email and we will ensure that your concerns are directed to the proper authority.