Sunday Announcements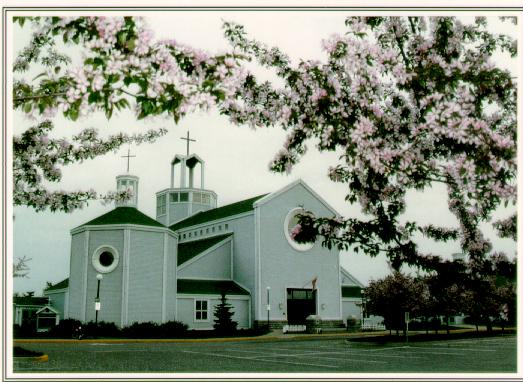 Welcome to our Sunday Announcements page. Stay in touch with news and events from Divine Infant Parish.


Announcements
The Third Sunday of Lent (Year A)
March 15th, 2020
Welcome to Divine Infant Parish. Today we celebrate the The Third Sunday of Lent. We warmly welcome any visitors to our Parish and ask you to please sign our guest book in the foyer.
If you have difficulty hearing, please tune your radio or iPod to FM 98.5 to listen directly from our amplifier.

As directed by the Archdiocese, in order to prevent the potential spread of the COVID-19 virus we ask everyone to please use the hand sanitizer at the entrances of the church before and after Mass, refrain from shaking hands during the greeting of peace portion of Mass and remain at home if showing symptoms of the flu. We will also refrain from shaking hands before and after Mass. As advised by the Archdiocese for now the Holy Communion from the Chalice will not be offered with the exception of the clergy and people with celiac disease or gluten intolerance. All these precautionary measures will be in place until further notice. Thank you for your kind understanding and compliance.

The Christians of the Holy Land will be having a sale of religious articles in the parish hall following all Masses next weekend.

For those of you who pray the stations of the cross, we have set up for your use a wall mount beside the first station containing different versions for praying the way of the cross. Please return them after use. If you have another version you find of significant spiritual value, we ask you to bring a copy to the parish office. Thank you.
For more details of these and other announcements please see this week's parish bulletin. 

Feedback
Do you have any concerns?
Do you have any ideas that might improve the services provided by the Divine Infant Parish?
Do you have any questions you would like to direct to one(or both) of our priests?
If you do, just drop us an email and we will ensure that your concerns are directed to the proper authority.