Sunday Announcements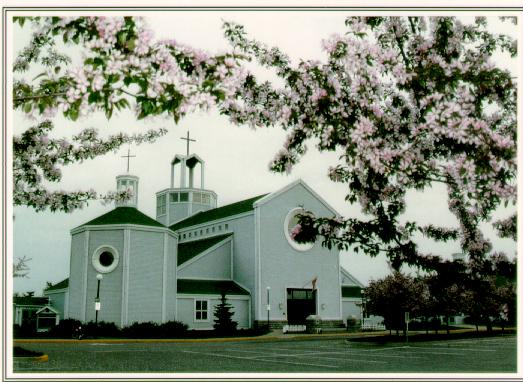 Welcome to our Sunday Announcements page. Stay in touch with news and events from Divine Infant Parish.


Announcements
Fifth Sunday of Lent (Year B) - March 18th, 2018
Welcome to Divine Infant Parish. Today we celebrate the 5th Sunday of Lent. We warmly welcome any visitors to our parish and ask you to please sign our guest book in the foyer.
If you have difficulty hearing, please tune your radio or iPod to FM 98.5 to listen directly from our amplifier.

There will be a Diocesan collection for Development and Peace this weekend. Please use the yellow envelopes in the pews.

Our parish Lenten Mission begins this weekend. Fr. Rytsar is our guest speaker. There will be a collection for the Lenten Mission. Please use the Lenten Mission Envelopes for this collection. These can be found beside the designated collection box in the foyer.

Please join us for our Penitential Service this Wednesday, March 21st at 7:00pm.

Fr. Waldemar will be leading a Pilgrimage to Poland and Lithuania this September. An information night for this pilgrimage will be held on Wednesday, April 4th at 7:00pm in the Parish Hall.

If you are in grades 8 to 12, please join our Divine Infant Youth Ministry on July 13-15 at Steubenville Toronto, Canada's largest Catholic youth conference. RSVP before March 22nd. A parent and participant meeting will be held in the Parish Hall on March 26th at 7:00pm. For further details, please contact the Divine Infant Youth Ministry.
For more details of these and other announcements please see this week's parish bulletin. 

Feedback
Do you have any concerns?
Do you have any ideas that might improve the services provided by the Divine Infant Parish?
Do you have any questions you would like to direct to one(or both) of our priests?
If you do, just drop us an email and we will ensure that your concerns are directed to the proper authority.