Sunday Announcements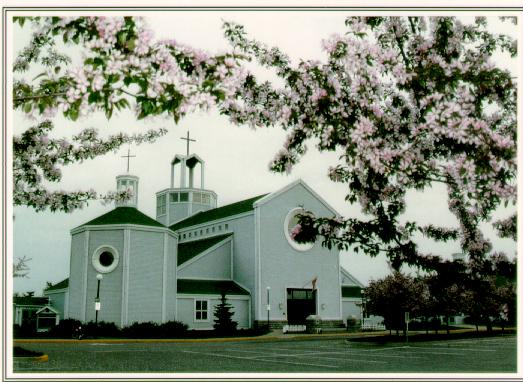 Welcome to our Sunday Announcements page. Stay in touch with news and events from Divine Infant Parish.


Announcements
Sixth Sunday of Easter - May 21st
Welcome to Divine Infant parish. Today we celebrate the 6th Sunday of Easter. We warmly welcome any visitors to our parish and ask you to please sign our guest book in the foyer.
If you have difficulty hearing, please tune your radio or iPod to FM 98.5 to listen directly from our amplifier.

Please be aware that Monday, May 22nd is a statutory holiday and Mass will be at 9:00am. There will be no evening Mass.

Fr. Pierre Champoux, the Diocesan Director of Vocations, will preach about vocations at all Masses next weekend, May 27th & 28th. He will also be available following Mass for anyone who may wish to know more about vocations.

Youth currently in grades 8-12 are invited to come with the Divine Infant Youth Ministry to Steubenville Toronto, July 28th-30th, Canada'a largest Catholic youth conference. Contact the Divine Infant youth ministers, Jacob and Josee, for details.

If you wish to altar serve at our parish, there will be an altar server training session for new altar servers on Saturday, May 27th at 10:30am. Please see bulletin for more details.

There is still time to make donations to the Miriam Centre by way of baby items, and financial donations. Please place your donations in the designated box in the foyer. These will be collected by June 18th.

The CWL is hosting a fashion show and pop up sale on June 3rd in the Parish Hall. All proceeds support local Hospice and Palliative Care.
For more details of these and other announcements please see this week's parish bulletin. 

Feedback
Do you have any concerns?
Do you have any ideas that might improve the services provided by the Divine Infant Parish?
Do you have any questions you would like to direct to one(or both) of our priests?
If you do, just drop us an email and we will ensure that your concerns are directed to the proper authority.