Sunday Announcements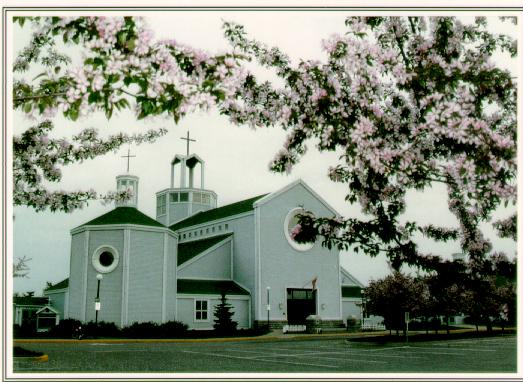 Welcome to our Sunday Announcements page. Stay in touch with news and events from Divine Infant Parish.


Announcements
Twentieth Sunday in Ordinary Time (Year C) - August 19th, 2019
Welcome to Divine Infant Parish. Today we celebrate the Twentieth Sunday in Ordinary Time. We warmly welcome any visitors to our Parish and ask you to please sign our guest book in the foyer.
If you have difficulty hearing, please tune your radio or iPod to FM 98.5 to listen directly from our amplifier.

You are invited to participate in any, or all of this year's inaugural 'Queen of the Most Holy Rosary Pilgrimage' from August 21st to 25th. There will be Daily Mass; Confession; Adoration; Speakers; a 3-day Pilgrimage to Cap-de-la-Madeleine, and more!

As part of this Pilgrimage, there will also be the Rosary Bowl on on the Feast Day of the Queenship of Mary on Thursday, August 22nd at 2:00pm. Pilgrims will gather at the TD Place in Ottawa at the very spot where Canada was consecrated to the Immaculate Heart of Mary at the historic 1947 Marian Congress! The Holy Rosary will be led by the Queenship of Mary Community, Academia Stella Maris & the Corpus Christi Catholic School Rosary Club! For more details please see flyer here.
For more details of these and other announcements please see this week's parish bulletin. 

Feedback
Do you have any concerns?
Do you have any ideas that might improve the services provided by the Divine Infant Parish?
Do you have any questions you would like to direct to one(or both) of our priests?
If you do, just drop us an email and we will ensure that your concerns are directed to the proper authority.