Sunday Announcements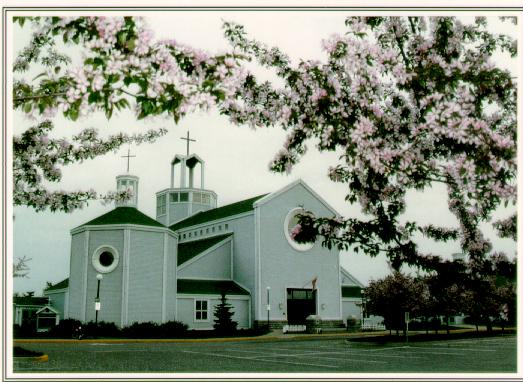 Welcome to our Sunday Announcements page. Stay in touch with news and events from Divine Infant Parish.


Announcements
Thirty-Third Sunday in Ordinary Time (Year C) - November 17th, 2019
Welcome to Divine Infant Parish. Today we celebrate the Thirty-Third Sunday in Ordinary Time. We warmly welcome any visitors to our Parish and ask you to please sign our guest book in the foyer.
If you have difficulty hearing, please tune your radio or iPod to FM 98.5 to listen directly from our amplifier.

A Mass of thanksgiving for Bishop Christian Riesbeck will be celebrated in Notre Dame Cathedral on Thursday, November 21st at 7:30pm. A reception will follow in the parish hall. All are welcome.

Come celebrate St. Cecilia's feast day with music fun & prayer at Divine Infant Parish on Friday, November 22 following the 9:00am morning Mass. There will be events throughout the day for all, from the very young to the young at heart! Drop in any time. For a complete schedule, please click here or see the poster on the bulletin board in the foyer.

Next Saturday we have a Diocesan ProLife Mass at 9:00am with a reception following. As well, following Masses next weekend fruitcakes and gift baskets will be on sale in the church foyer in support of pro-life initiatives in Ottawa.

Please join us for movie night at 6:30pm on Wednesday, November 27th. We are showing the epic film Karol. This is a beautiful story about the papacy of St. Pope John Paul II and the tremendous impact he had on our Church and the world.

If you have lost electronic devices over the last few weeks, please contact the parish office to make arrangements to collect them.
For more details of these and other announcements please see this week's parish bulletin. 

Feedback
Do you have any concerns?
Do you have any ideas that might improve the services provided by the Divine Infant Parish?
Do you have any questions you would like to direct to one(or both) of our priests?
If you do, just drop us an email and we will ensure that your concerns are directed to the proper authority.