Sunday Announcements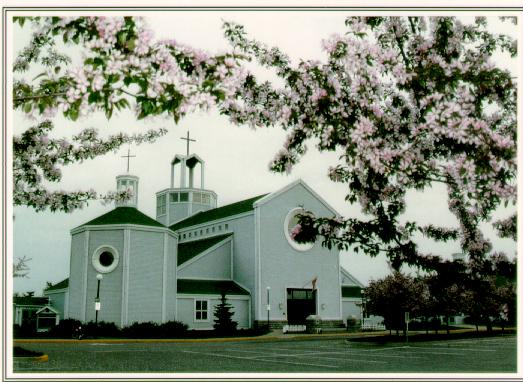 Welcome to our Sunday Announcements page. Stay in touch with news and events from Divine Infant Parish.


Announcements
24th Sunday of Ordinary Time (Year A) - September 17th, 2017
Welcome to Divine Infant Parish. Today we celebrate the 24th Sunday of Ordinary Time. We warmly welcome any visitors to our parish and ask you to please sign our guest book in the foyer.
If you have difficulty hearing, please tune your radio or iPod to FM 98.5 to listen directly from our amplifier.

There will be a Solemn Mass on September 26th at 3:30pm at Notre Dame Cathedral on the occasion of the 150th anniversary of Canadian Confederation and the 50th anniversary of Development and Peace, with Consecration to the Immaculate Heart of Mary. All are welcome.

In preparation for this historic event, you are invited to pray a novena proposed by the Knights of Columbus for the "Healing of Canada" from September 17 to 26. Please help yourself to the novena in the foyer of the church.

Please join us on Saturday, September 23rd at the 5:00pm Mass for the Acolyte Installation of fellow parishioners, Jim Schultz and Phillip Tang. This is part of their formation program in the Permanent Diaconate. Reception in the Parish Hall to follow. Everyone welcome.

Programs beginning shortly that may be of interest to you include: the Rite of Christian Initiation for Adults, the Bereavement Group and the Alpha Program. Please see the bulletin or contact the Parish Office for more details.
For more details of these and other announcements please see this week's parish bulletin. 

Feedback
Do you have any concerns?
Do you have any ideas that might improve the services provided by the Divine Infant Parish?
Do you have any questions you would like to direct to one(or both) of our priests?
If you do, just drop us an email and we will ensure that your concerns are directed to the proper authority.