Divine Infant Parish History
Divine Infant Parish traces its beginnings back to Sept 1979, when Archbishop JosephJoseph Aurèle Plourde established an English speaking Church Community, associated with and within the boundaries of St. Joseph's Parish of Orleans. Father Michael Hurtubise assumed Pastoral and administrative responsibility for the Community, with the Liturgy being celebrated at Convent Glen Catholic School about a kilometre away from our present site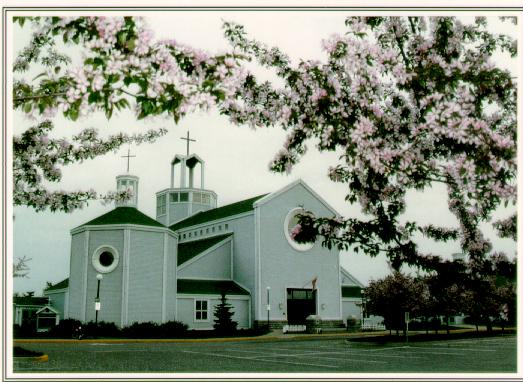 During Sept of 1980, the Parish Council, on behalf of the Church Community, purchased 2.25 acres of land, just south of and adjacent to St. Matthew's high School, as the future site for our Church. In the summer of 1981, Father Michael celebrated a Mass on the grounds of what was soon to become our meeting place of worship.
It was a small group of dedicated people that trudged through the mud and long grass to where hopefully the new church would later be built. A makeshift sign was erected to mark the site of the future Church. In Sept 1981, it became necessary to relocate the celebration of Mass to St. Matthew's to meet the needs of our growing community. During May of 1982, the Church Building Committee was established to plan the building of a church to meet our immediate and long term needs. Because of the generosity of our parishioners, the final mortgage payment on the land was made in Sept 1982.
On March 20, 1983 Archbishop Plourde established the new Parish of the Divine Infant incorporating the same boundaries as that which existed for St. Joseph's Parish of Orleans. Father Michael was appointed Pastor of the parish, which now comprised over 1200 Roman Catholic Families.
At LeBreton Flats, on Sept 20, 1984, Pope John Paul II blessed the cornerstone of our Church. On Sept 29, 1985, Bishop John Beahen officiated and con-celebrated with the Parish at the groundbreaking ceremony on the building site.
Just before Christmas 1986 the Church was officially transferred to the Parish and the first Mass was celebrated within our new building on Saturday December 20, 1986. Still growing quickly, Divine Infant has increased its size tenfold now looking at some 12, 000 people even after considering the realignment of the south-western part of our original Parish boundaries which now has been realigned as part of Good Shepherd Parish in Blackburn Hamlet.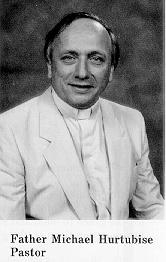 Our founding Pastor, Father Michael Hurtubise, was ordained a priest Jun 10, 1957 at St. Patrick's Church, Ottawa, and then served as choir master of Notre Dame Basilica, where he was in charge of music for the Archdiocese of Ottawa. He also served as chaplain to the Grace Hospital and the Children's Hospital of Eastern Ontario. He served many parishes in the archdiocese as associate Pastor until appointed as Pastor of Our Lady of Perpetual help in Ottawa. He then left to become our Pastor here at Divine Infant in 1981 and served his flock well until his retirement to Clayton, Ontario in 1987. Father Michael passed away on May 27, 1991 in his 60th year. He is interred at Notre Dame Cemetery, Ottawa.
Msgr. Len Lunney became our next Pastor in 1987. Msgr. Lunney was born in Pakenham, Ontario. He was ordained a priest for the Archdiocese of Ottawa in 1959. He was appointed to work in the field of secondary education at that time, and was a high school principal for fifteen years at St. Pius X High School, Ottawa, and at St. Matthew's High School, Orleans, Ont. He holds a Master's Degree in Educational Administration. In 1996, he was honoured by Pope John Paul II with the title of Prelate of Honour. He was also the chaplain for the Fire Department and was the chaplain of Council 7873 of the Knights of Columbus. He also served as chaplain of many other parish organizations.
A tireless worker and much beloved by his flock, he led by example and coped admirably with fulfilling the duties at one of the largest Catholic Parishes in Canada, notwithstanding having only a few permanent staff assigned to him. He always praised the generosity of the volunteers who gave so much of their time to assist him in making Divine Infant a loving and growing community. When not busy at his pastoral duties, he could be found tinkering with one of his vintage automobiles or playing the piano or singing at one of the numerous parish gatherings at which he was famous for pulling out his guitar and entertaining children and adults alike. We were indeed fortunate to have been blessed with having a Pastor of his capabilities. His genuine love for the people was reciprocated by all who came to know him.
He became the Episcopal Vicar for the english sector of the Archdiocese of Ottawa in September 2001. Msgr. Lunney passed away on October 1st, 2019. His obituary follows:
February 6, 1933 - October 1, 2019

It is with heavy hearts that we announce the passing of Msgr. Leonard Michael Lunney.

A native of Pakenham Township, Msgr. Len spent the last few years of his life as a resident of the Orchardview by the Mississippi in Almonte. He was in his 61st year of priesthood. Son of the last James and Mary (nee Ryan) Lunney. Dear brother of Al Lunney (Marilyn) of Arnprior; Larry Lunney (Francine) of Almonte and Bernadette Lunney (Bob Hilyer) of Ottawa. Monsignor was predeceased by 4 brothers: Ed (Bev of Renfrew); Hugh (Mary of Arnprior); Jim (Doris of Fitzroy Harbour) and Fr. Bill Lunney, as well as 2 sisters: Rita Nugent (late John) and Clare McInnes (late Jack).

Fondly remembered by his many nieces and nephews, former students and parishioners, as well as many good friends.

Monsignor was ordained a priest for the Archdiocese of Ottawa on June 7th, 1959. He was appointed Curate at St. George's Parish in Ottawa. He also worked in the field of secondary education at St. Pius X High School at that time. In 1969, he became principal of Pius where he remained until 1986. During those years, he was also parish priest at Holy Rosary parish, Ottawa; St. Michael's parish, Fitzroy Harbour and St. Gabriel;s parish, Constance Bay. After leaving Pius in 1986, Monsignor became principal of St. Matthew/s High School in Orleans. A year later, he was appointed parish priest at Divine Infant Parish in Orleans, where he remained for several years. He later became the Episcopal Vicar of the English Pastoral Community of the Diocese of Ottawa. He entered into full retirement in 2007.

Monsignor Len was also chaplain for the Ottawa Fire Department and involved in the local Council of the Knights of Columbus, as well as many other parish organizations along the way. A tireless worker and much beloved by his flock, Monsignor Leonard Lunney will be missed.
Divine Infant Parish Clergy
Pastors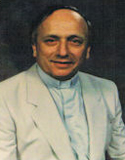 Rev Michael Hurtubise
1979-1987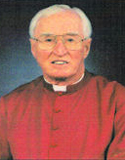 Msgr Len Lunney
1987-2001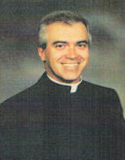 Rev Gerard Monaghan
2002-2007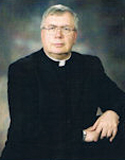 Rev Frank Brewer
2007-2013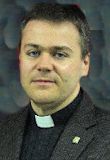 Rev Waldemar Podlasz S.D.S
2013-
Parish Administrators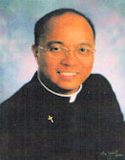 Rev. Dennis Legaspi
Sep/01-Jun/02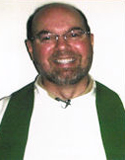 Rev. Mark Slatter
Jan/07-Aug/07
Curates
Rev. Gerry McCormick 1984-1987
Rev. Joseph DeLaney Aug 1, 1987 - Jul 31, 1990
Rev. Roger Vandenakker Aug 1, 1990 - Dec 31, 1990
Rev. Dan Dubroy Jan 1, 1991 - Jul 1, 1991
Rev. Joseph DeLaney Jul 2, 1991 - Sept. 1, 1992
Rev. Gerry Pocock Sept 1, 1992 - Jan, 1993
Rev. Rick Jaworski Jan, 1993 - Jul, 1993
Rev. Bill Hunt Jul, 1993 - Jul 15, 1996
Rev. Lindsay Harrison Jul 15, 1996 - May 1, 1998
Rev. Dennis Legaspi May 1, 1998 - Sept 1, 2001
Rev. Tim Amyot OSM Sept 1, 2001 - Jul 2003
Rev. Michael Browning Aug 1, 2003 - Oct 2004
Rev. Michael Ruddick Oct 2004 - Jun 2005
Rev. Anthony Hannon Jul 2005 - Jun 2006
Rev Paul Nwaeze - July 2006- July 2011
Rev Hezuk Shroff - Aug 2011-July 2013
Rev Krystian Golisz SDS - Aug 2013-July 2015
Rev Tadeusz Jordan SDS - Aug 2015-Aug 2016
Deacons
Deacon Moran McMahon (now retired as Deacon of Divine Infant Parish) was ordained a Permanent Deacon on Jun 15, 1990 at Notre Dame Basilica Cathedral by Archbishop Marcel Gervais. He was assigned to Divine Infant parish in Aug of the same year.
Moran received an honours Bachelor of Theology degree from Saint Paul University in 1994.He is currently on a leave of absence from the Masters and Licentiate program in Canon Law at Saint Paul University.Prior to being ordained a Permanent Deacon, he spent 14 years with the Canadian Armed Forces as an Aerospace Engineer and 17 years with the Treasury Board as a specialist in Management Engineering. He also has a Bsc degree, a MA degree in Public Administration and three years of Chemical Engineering.
Present interests include reading, (mainly theology), ham radio, and amateur Enology, that is, making wine.He is currently taking a course at Algonquin College leading to a Sommelier certificate, (wine and food consultant).
Married to Doreen (nee Smith) born in North Shields, Northumberland, England.they have just celebrated their 45th wedding anniversary. The McMahons were blessed with four children (one passed away Dec. 3/85).
We thank Moran for his tireless work on behalf of Divine Infant.When you see him at Mass now, please give him a warm smile and a big thank-you for all the work he has done.
Deacon Al Ritchie was ordained a permanent Deacon Jun 25, 1999 at Divine Infant Church by Archbishop Michael Gervais. He was assigned to serve Divine Infant Parish begining in Aug of the same year.
Al was born and raised in Montreal and became a Catholic at age eighteen. Al attended St. Francis Xavier University where he graduated with a BSc in 1963.
Prior to his retirement in 1991, Al's career was spent in management, systems and computing. He spent his last eleven years as department head at Laurentian University in Sudbury.
Widowed in 1970, Al learned to cope with the loss.