Divine Infant Sunday Mass Registration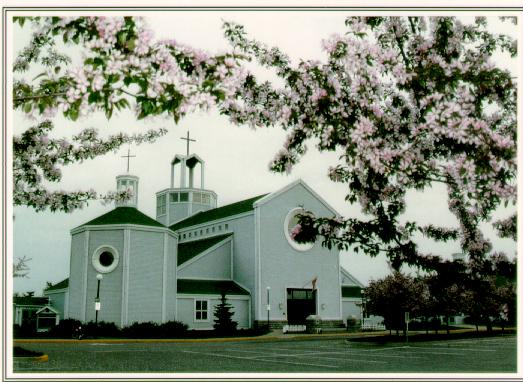 ---
Please Read: Important Registration Instructions
To facilitate our parish re-opening and to help ensure we abide by provincial safety and social distancing recommendations, Divine Infant is adopting a Sunday Mass Registration system.

Each Mass has capacity for 111 parishioners.

You will need to register for Sunday Mass each week. Registration will be open from Monday 5pm to Friday 7pm each week.

Your registration details will be verified by ushers as you enter the church. Each week's registration details will be deleted on the following Monday in preparation for that week's registration.

Each registration is limited to a maximum of 10 people per household. Available seats per Mass will be shown for each Mass option. Once a Mass' capacity has been reached, it will no longer be selectable.

Those scheduled to serve for a given Mass as an Usher, a Lector or a Sacristan do not have to register, however members of their household attending with them will have to register.

If you need to reserve seating for more than 10 people (number of people per one household), you may register again and submit an additional form. You may use the same email address. To reload the survey, simply refresh the page. Remember to include yourself in the overall number.

If you are registering on behalf of someone who may not have an email address or access to the internet, please use your own email address, but please fill out all of the contact details for the person or household you are registering for.

If applicable, please include the first names of those attending Mass with you, separated by commas.

Finally, you will receive an email from divine.infant.parish@gmail.com confirming your Mass Registration form selections. If you need to edit your registration information after you have submitted, refer to that email and click the "Edit your response" link. Please be sure emails from this address are not directed to your Spam folder. If using Gmail, these emails may default to your Updates folder.

While you cannot delete a submitted form, if you can no longer come to Mass, you may edit your submission and select 0 (zero) as the number of seats needed.